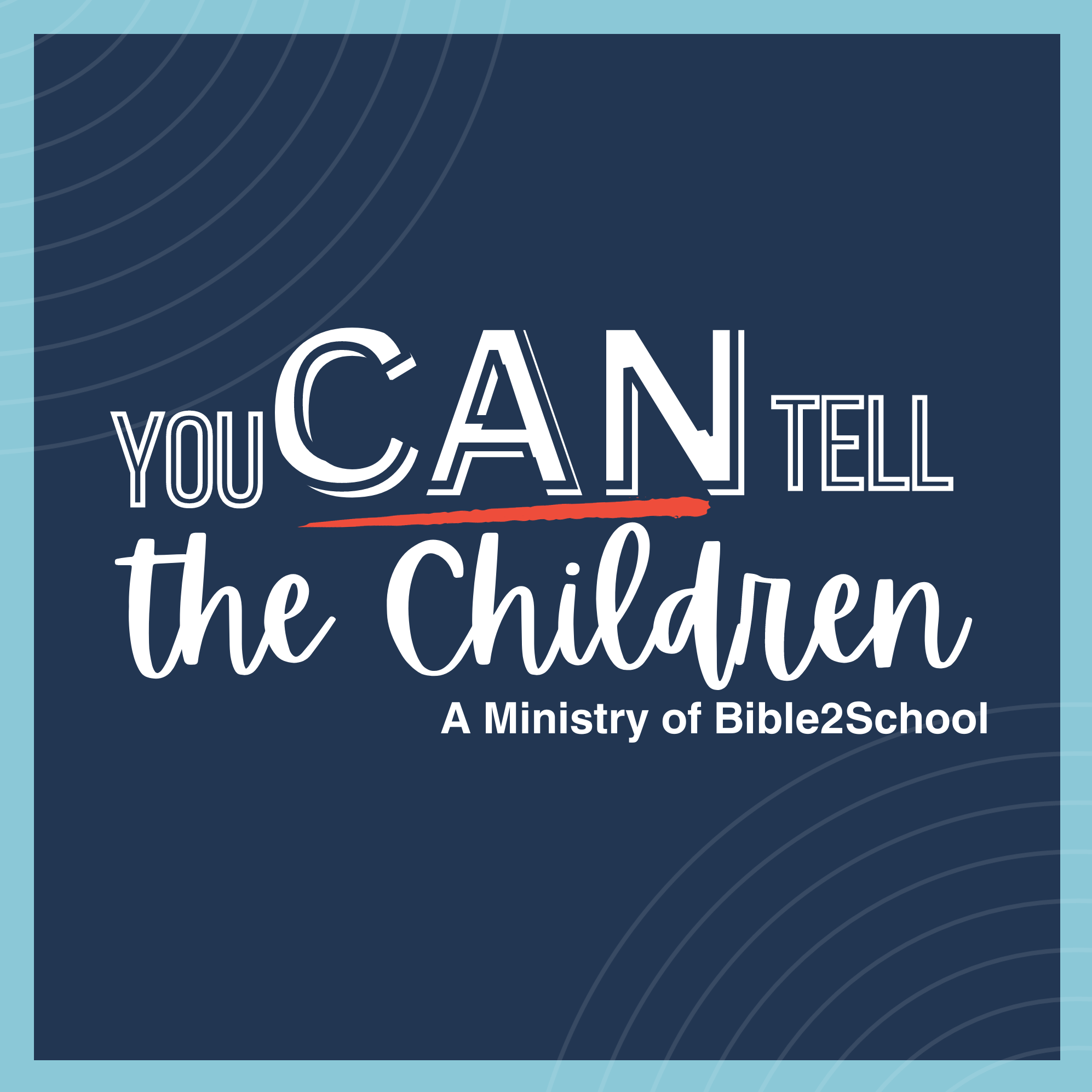 Our passion is to equip Christian adults with relevant, fun, age appropriate, and hope-filled ways to share God's word in everyday life with any child in your circle of influence. Together we will explore why it is so important to be intentional about sharing God's Word with the next generation of children...in the car, at the dinner table, or on rainy day adventures. They need to hear God's word. And we will make sure you CAN tell the children.
Episodes
Tuesday Nov 22, 2022
Tuesday Nov 22, 2022
For 46 years, Sight & Sound Theaters has been a place where families from all over the world experience the Bible coming to life on stage! Today, you get to be one of the FIRST audiences to hear insider information about their NEW edition to story-telling. Josh Enck, President and Chief Story Officer of Sight & Sound Ministries, gives us a sneak peak into their first ever movie, "I Heard the Bells". Josh shares the inspiration behind this new avenue of storytelling, and gives us a glimpse into the life of well-known poet, Henry Wadsworth Longfellow, which tells a compelling story of tragedy that moves people's hearts towards truth.
Ready to hear why you should see Sight and Sounds' first ever film production in theaters? Let's go!
JOSHUA ENCK is President and Chief Story Officer of Sight & Sound Ministries, Inc., the nation's largest entertainment company of its kind, drawing nearly 1.5 million people each year from around the world to its locations in Lancaster, PA, and Branson, MO. In his role, Joshua is responsible for casting vision and spearheading Sight & Sound's unique creative process from current show production to future development beyond the stage. Joshua has also produced, written and directed several stage productions during his 27 years with the ministry. Joshua resides in Strasburg, PA with his wife Kristen and their four children.
Resources For You:
Next Steps:
Share this podcast with a friend
Subscribe to You CAN Tell the Children
Leave a review on Apple Podcasts
Connect with us on Facebook and Instagram