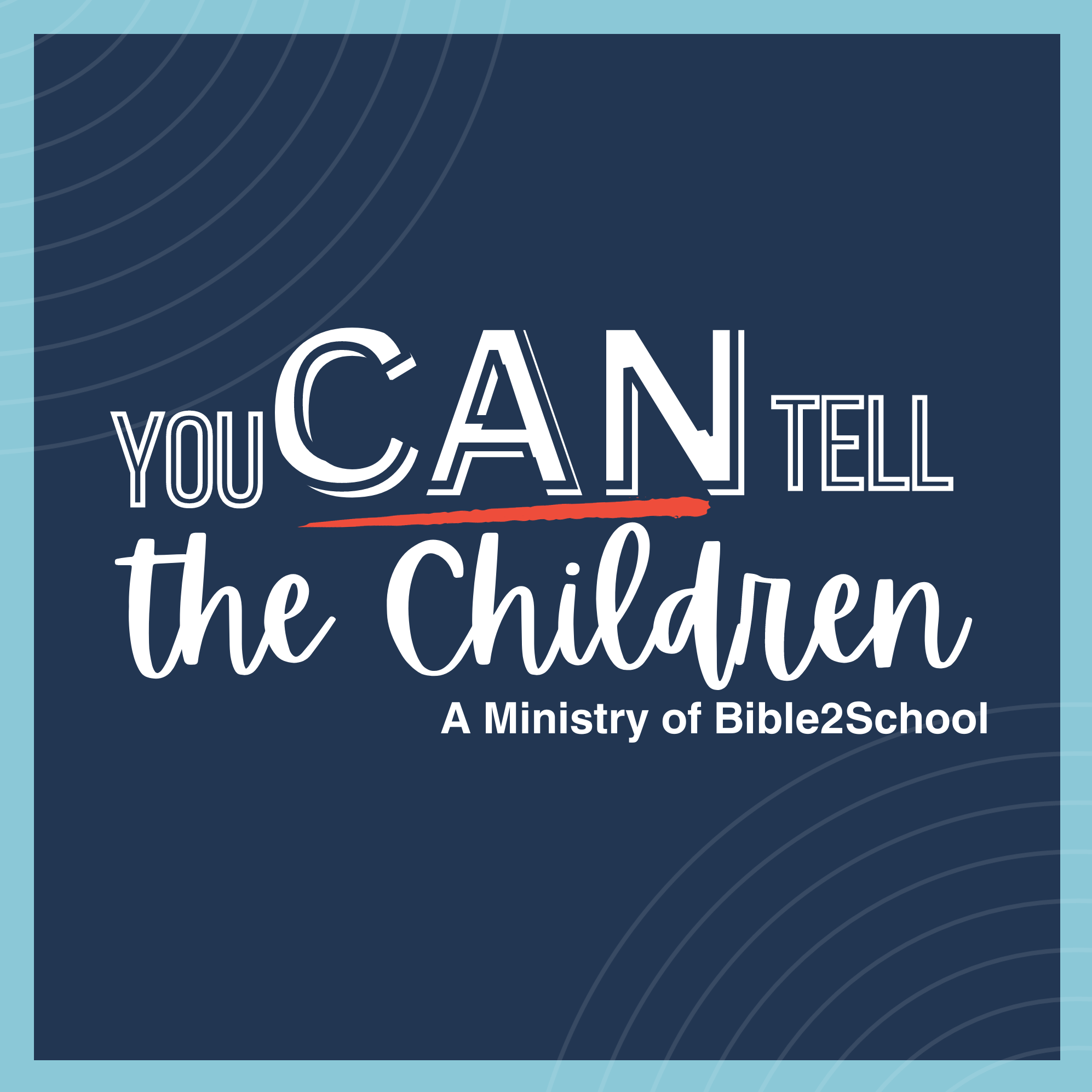 Our passion is to equip Christian adults with relevant, fun, age appropriate, and hope-filled ways to share God's word in everyday life with any child in your circle of influence. Together we will explore why it is so important to be intentional about sharing God's Word with the next generation of children...in the car, at the dinner table, or on rainy day adventures. They need to hear God's word. And we will make sure you CAN tell the children.
Episodes
Tuesday Oct 11, 2022
Tuesday Oct 11, 2022
As a child, Valerie Bell wanted to be a lawyer for children. At that time there wasn't such a thing, but our God of details worked in her life to minister as an advocate for children in her many different roles. Currently the CEO of AWANA, Valerie talks about raising the church of 2050 to be lifelong disciples who are able to withstand the darkening of this world. She speaks hope into this darkness by encouraging us to train children to KNOW & LOVE Jesus for the rest of their lives.
Ready to hear how resilient children can change the trajectory of our future generations? Let's go!
VALERIE BELL is the CEO Emerita of Awana Clubs International which
ministers to 5 million children in 132 countries with over 64,000 church
partners. She has recently co-authored "Resilient: Child Discipleship and the Fearless Future of the Church", which charts a path to raising the greatest generation of disciples who will both lead the church and influence the culture of 2050.
Valerie is an author and speaker who shares her spiritual journey with
refreshing honesty. As a frequent guest speaker and interviewee, she shares her faith with a warmth and sincerity that's contagious. Valerie challenges her audiences to live out their faith with courage in their everyday world. She has written eight books:
-Nobody's Children (Word, 1989) which was updated, revised
and re-released in 1994 under the title Reaching Out to Lonely
Kids (Zondervan).
-Getting Out of Your Kids' Faces and Into Their Hearts
(Zondervan, 1995).
-She Can Laugh at the Days to Come (Zondervan, 1996) which
was re-titled—A Well-Tended Soul—and released by
Zondervan in March, 2000.
-Made to Be Loved: Enjoying Spiritual Intimacy with God and
Your Spouse, a joint project with her husband (Moody Press,
1999)
-Faith-Shaped Kids: Helping Your Child Grow Spiritually
(Moody, 2001) co-authored with Steve.
-Real Survivors: Finding Hope and Courage in Times of Crisis
(Servant Publications, 2003) also co-authored with her
husband, Steve.
-An African Awakening: My Journey into AIDS Activism (2007 –
World Vision)
-Resilient: Child Discipleship and the Fearless Future of the
Church (2020)
Whether she's sharing her heart concerning the enormous needs of today's children or speaking to and challenging the church to reach out to the world's children equipping them to love Jesus for the rest of their lives, audiences will find her to be an authentic, engaging and motivating
communicator.
Valerie (or as her 6 grandchildren call her…Lovie) and her husband Steve,
(or Gahgo) live in Kildeer, Illinois and Boca Raton, Florida.
Resources For You:
Next Steps:
Share this podcast with a friend
Subscribe to You CAN Tell the Children
Leave a review on Apple Podcasts
Connect with us on Facebook and Instagram
Explore Bible2School!