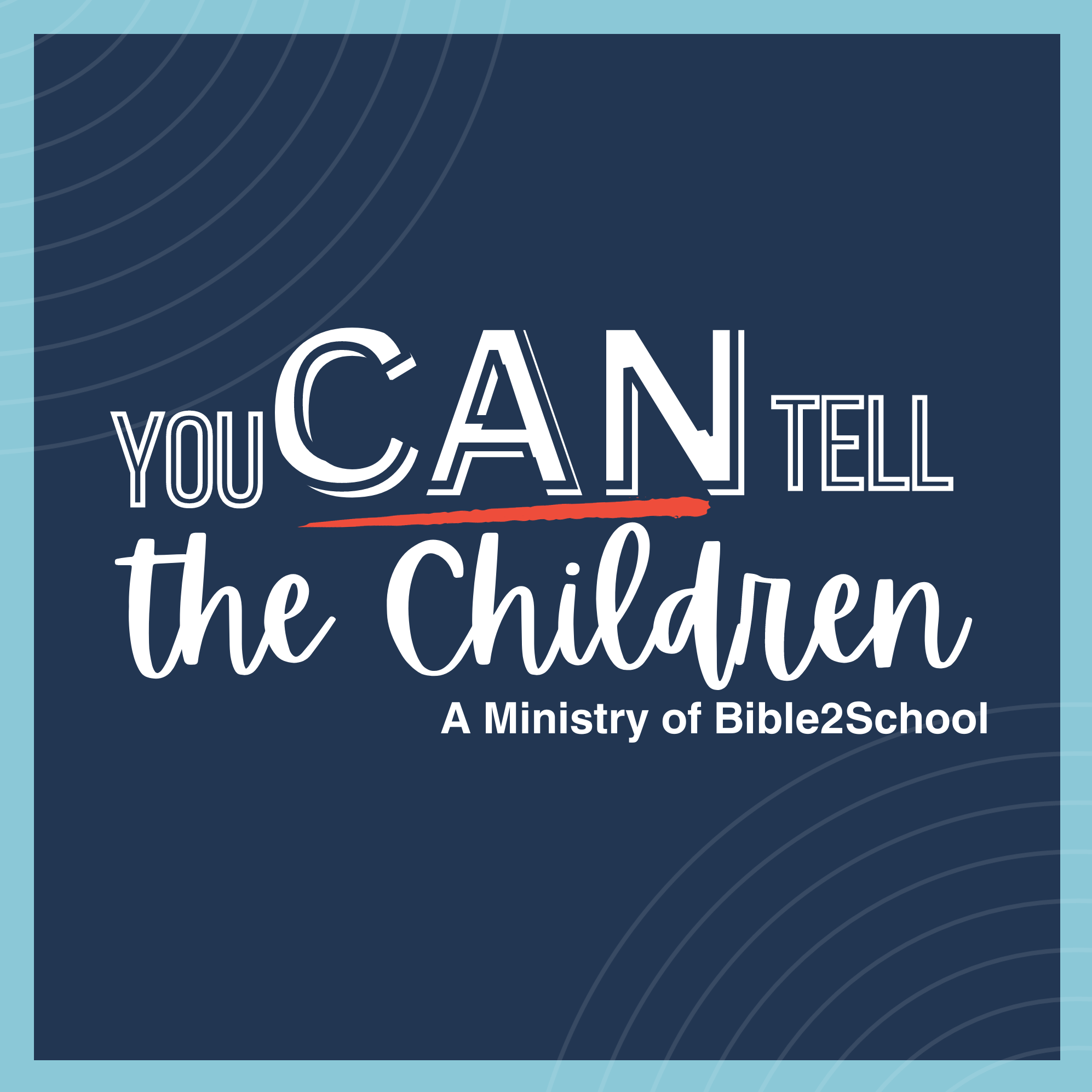 Our passion is to equip Christian adults with relevant, fun, age appropriate, and hope-filled ways to share God's word in everyday life with any child in your circle of influence. Together we will explore why it is so important to be intentional about sharing God's Word with the next generation of children...in the car, at the dinner table, or on rainy day adventures. They need to hear God's word. And we will make sure you CAN tell the children.
Episodes
Tuesday Dec 06, 2022
Tuesday Dec 06, 2022
Have you ever heard of the Creation Museum and Ark Encounter in Williamstown, Kentucky? If not, today you're in for a treat!
Walk with us into the Creation Museum, where we'll sit with our guest, Dana Sneed, and examine Scripture like a Sleuth. God has given us His amazing, authoritative Word, filled with so many details and facts that teach us more about Him. How important are all those details? Dana gives us some examples of popular ideas we may believe and takes them back to Scripture to verify whether or not that perception is truth or speculation.
The best part about uncovering the truths in Scripture together is that we get to see how faithful our God is, and that He truly is the God of details.
Ready to be a Scripture Sleuth with Dana & Kori? Let's go!
DANA SNEED is an education specialist at Answers in Genesis. She develops and writes curricula, including Answers Bible Curriculum and its homeschool edition, and teaches educational programs at the Creation Museum. She earned a Master of Divinity and a PhD in Education from Mid-America Baptist Theological Seminary in Memphis, TN.
Resources For You:
Next Steps:
Tell us what tips you're putting into practice at our website
Connect with us on Facebook and Instagram
Share this podcast with a friend